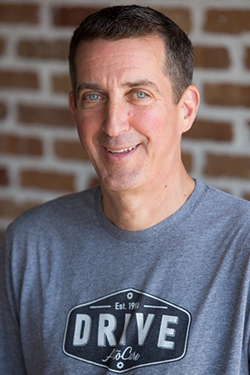 Originally from Pawtucket, RI, I moved to San Diego in 1989 from Boston. In 1995 I
moved to Solana Beach. I was educated at Syracuse University (BS Accounting) and Babson College (MBA). My wife, Chris Austin, and I have three children who grew up in Solana Beach and attended the local public schools and graduated from Torrey Pines High School.
I have managed and owned multiple businesses since moving to California. I am a
founding owner of Custom Logos and served as the CEO for 20 years. I currently own
two Solana Beach-based businesses:
DRIVE AutoCare (2 locations in Solana Beach): Foreign, Domestic and Exotic automotive
repair and maintenance.
CRUNCH Bite-Sized Accounting: Monthly, fixed-priced accounting and small business
consulting services. CRUNCH is a certified QuickBooks ProAdvisor.
When I'm not working, you will usually find me at The Saddle (but don't tell my wife).